Perfect weer voor een lange tocht: 20 graden, klein beetje wind (noord), wolkjes en veel zon. Ik veranderde tijdens de rit een paar keer van plan. In geen geval was ik van plan om rondom het Markermeer te rijden. Ik vind dat namelijk een vreselijk saaie tocht – als ik tijd heb om zo'n rondje te rijden, dan weet ik wel mooiere routes… Utrechtse Heuvelrug vandaag? Nee, toch liever de Flevopolder in: de utopie van de Flevopolder, genieten met de uitgestrekte velden en de bijna verborgen natuur. Horsterwold? Of naar Knardijk en dan eens verder, de Oostelijke Flevopolder in? Nee toch richting Lelystad. Daar leken de luchten het mooist. Toch die Houtribdijkdijk op. Eerst dacht ik: waarom niet, rij ik tot Enkhuizen en dan weer terug met de wind in de rug. Maar toen ik in Enkhuizen kwam had ik zo genoeg van die dijk dat ik toch door Noord-Holland terugreed. Best kapot aan het einde – blijkbaar is 175 wel een beetje mijn limiet. (Natuurlijk had ik nog best langer kunnen doortrappen, maar dan was 't niet meer leuk geweest).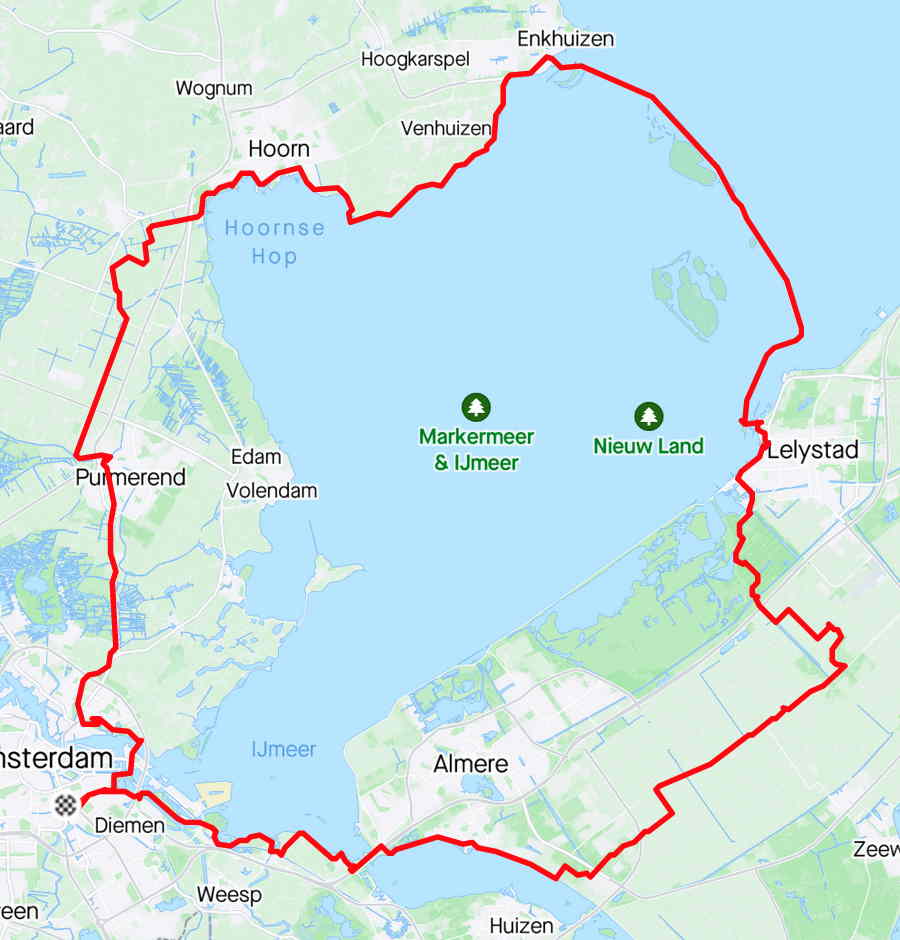 0 Comments
RSS for comments on this post.
sorry, the comment form is closed at this time.