Vakantie, dag III. Door de groene tunnel: volg de RAVel van Gemmenich naar Luik over de oude spoorlijn. Perfect asfalt, afgesloten van de andere wegen, omzoomd door bomen. Alsof ik in een computergame zit en door het landschap trek waar ik jaren geleden zo vaak fietste, en het nu vanuit een ander perspectief van buiten bekijk. Heel rustig gereden, veel te warm, veel te veel zon. Wel een verfrissende wind. Bij Jupille verdwalen in het bos – ik bleek een mountainbike of wandelroute te volgen; daarna te veel zitten navigeren, proberen favoriete stukjes van vroeger te rijden (wat niet lukte, ik herinnerde het me niet goed genoeg). De klimmetjes in het land van Hervé, daar rijd ik nog steeds 'makkelijk' tegenop. Dat wel. Verder lijkt het op dat spoorwegtraject wel allemaal soepeltjes bergaf te gaan.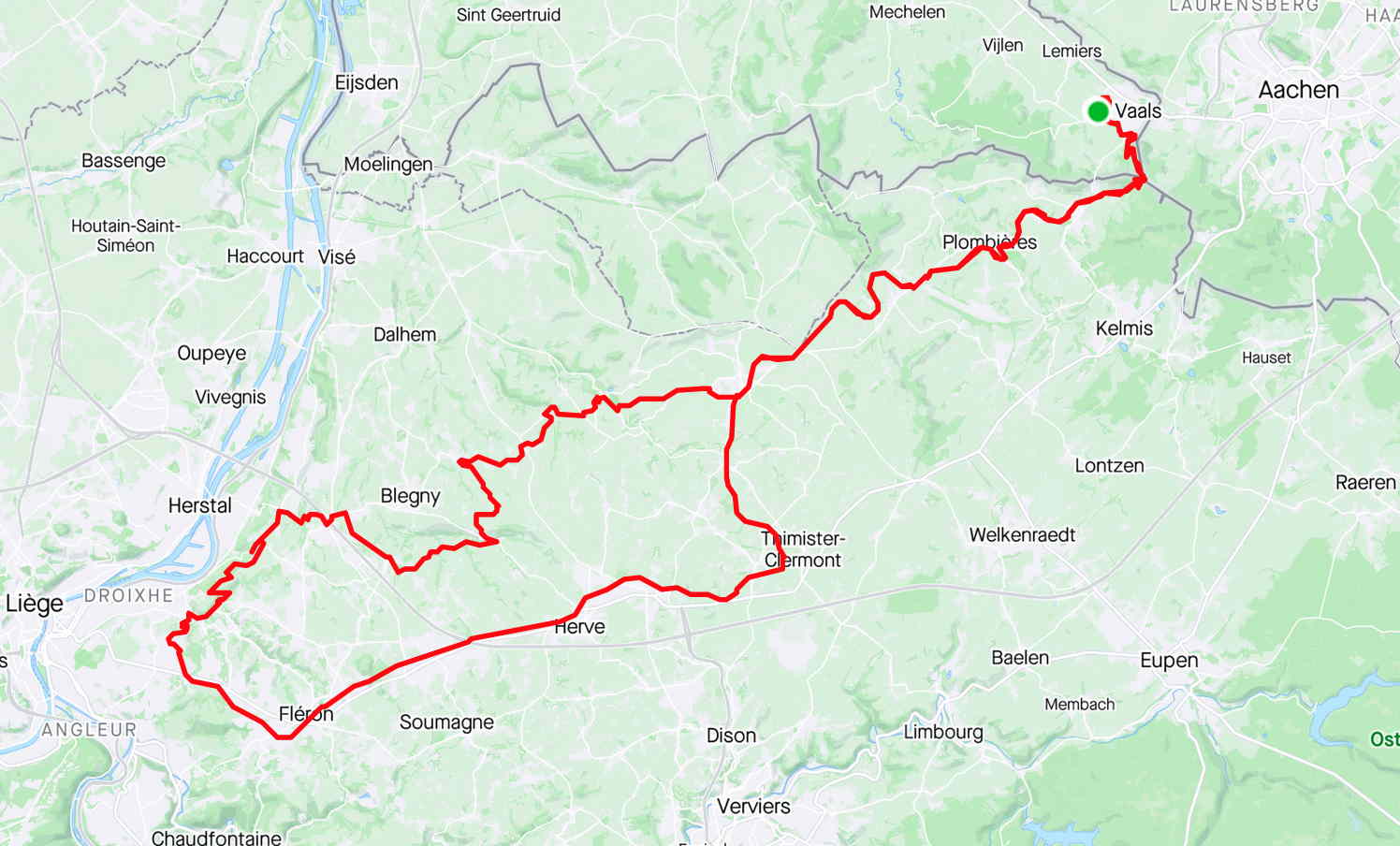 0 Comments
RSS for comments on this post.
sorry, the comment form is closed at this time.