Tonight – 22nd of June 2023 – I'm one of the speakers on the Evening of the V2_Archive, at V2_ in Rotterdam: https://v2.nl/events/evening-of-the-v2_archive/.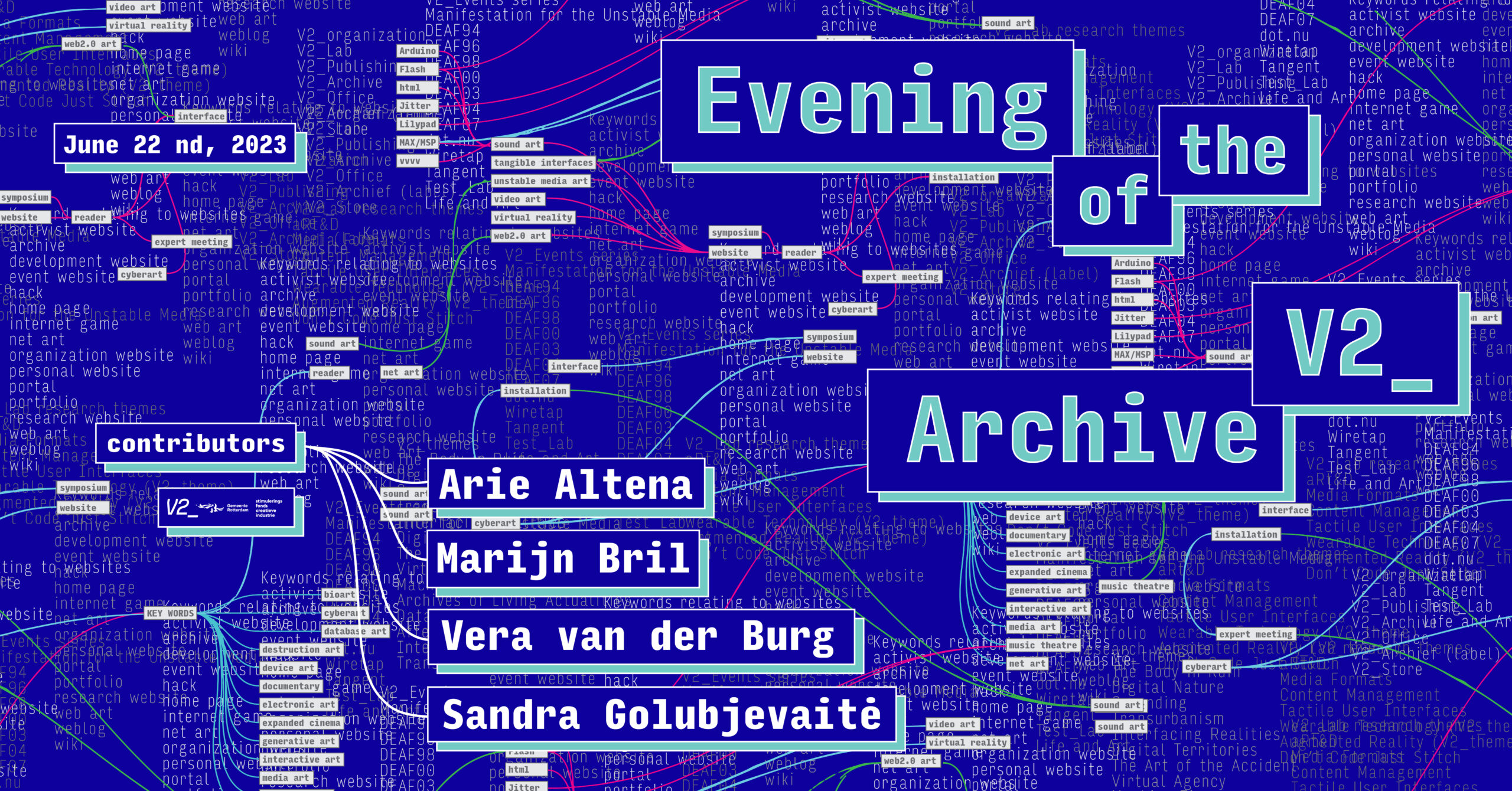 Here's the blurb:
At the Evening of the V2_Archive we'll look at digital archives as dynamic spaces for creative experimentation. How can digital archives inform and inspire artistic practice and even provide raw material for new artworks? At this event we'll take a closer look at a range of artistic approaches that can uncover new patterns and relationships in the V2_ archive but also offer a fresh perspective on how digital archives can be experienced.
Marijn Bril will take us on a question-driven journey through the online archive, after which Sandra Golubjevaite will lead the audience in a collective ambient browsing experience. Finally, Vera van der Burg will show us how artificial intelligence could radically change how digital archives are used and experienced in the future. V2_'s archivist Arie Altena will introduce the V2_archive, and Katažyna Jankovska will moderate the event.
0 Comments
RSS for comments on this post.
sorry, the comment form is closed at this time.