Dag (nou ja, 5 à 6 uur) in Rotterdam werken. Heen in de ochtend. Klassieke route. Heerlijk met wind in de rug, en tot een uur of half elf nog redelijk koel. Daarna te warm (voor mij), maar hee, ook bij slecht weer is fietsen nog fijn. En einde van de middag weer terug. Andere route, met stukken die ik nooit had gereden – Delftse Hout, tussen Den Haag en Zoetermeer. Te warm, maar ja, dat wist ik. Gelukkig had deze route een beetje schaduw. Vrijwel de hele tocht een flinke, en verkoelende, noordoostenwind tegen. Wat me nekte waren de twee flesjes ice tea die ik na Leimuiden dronk. Dat vond mijn maag niet leuk.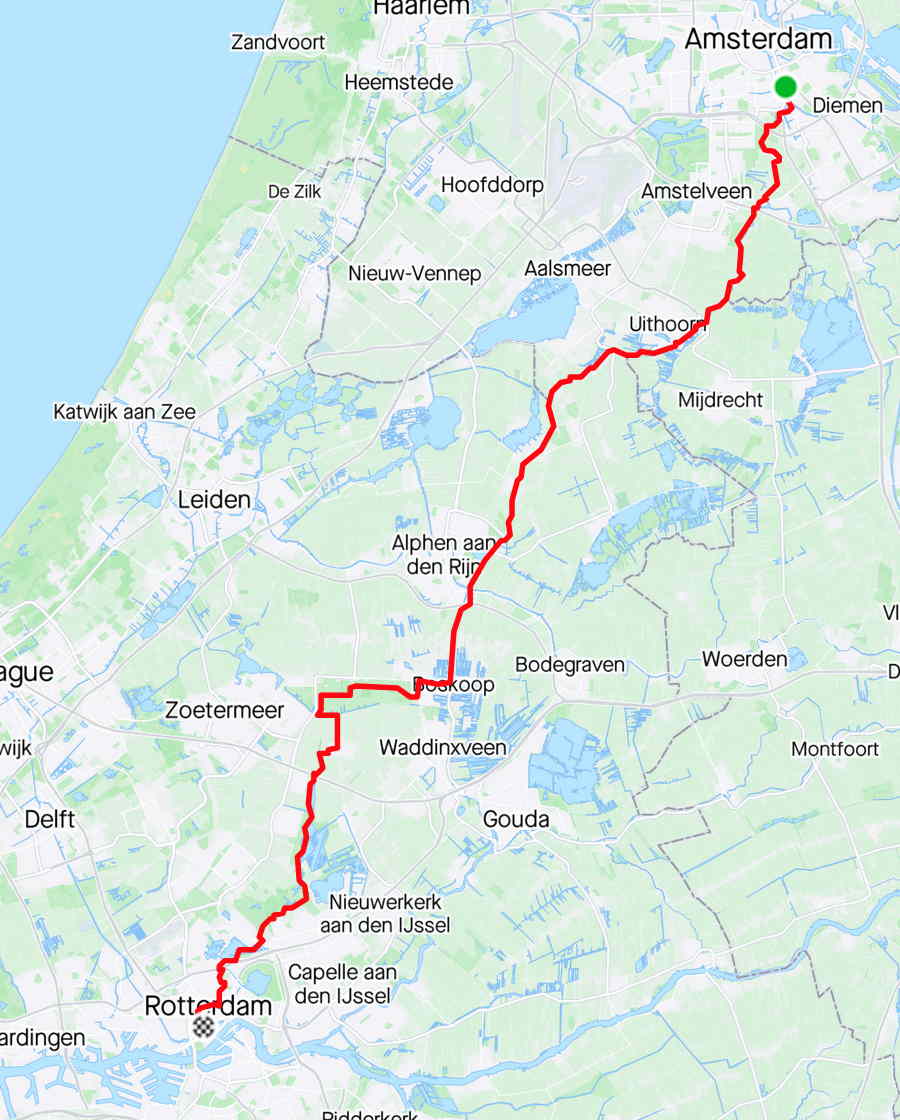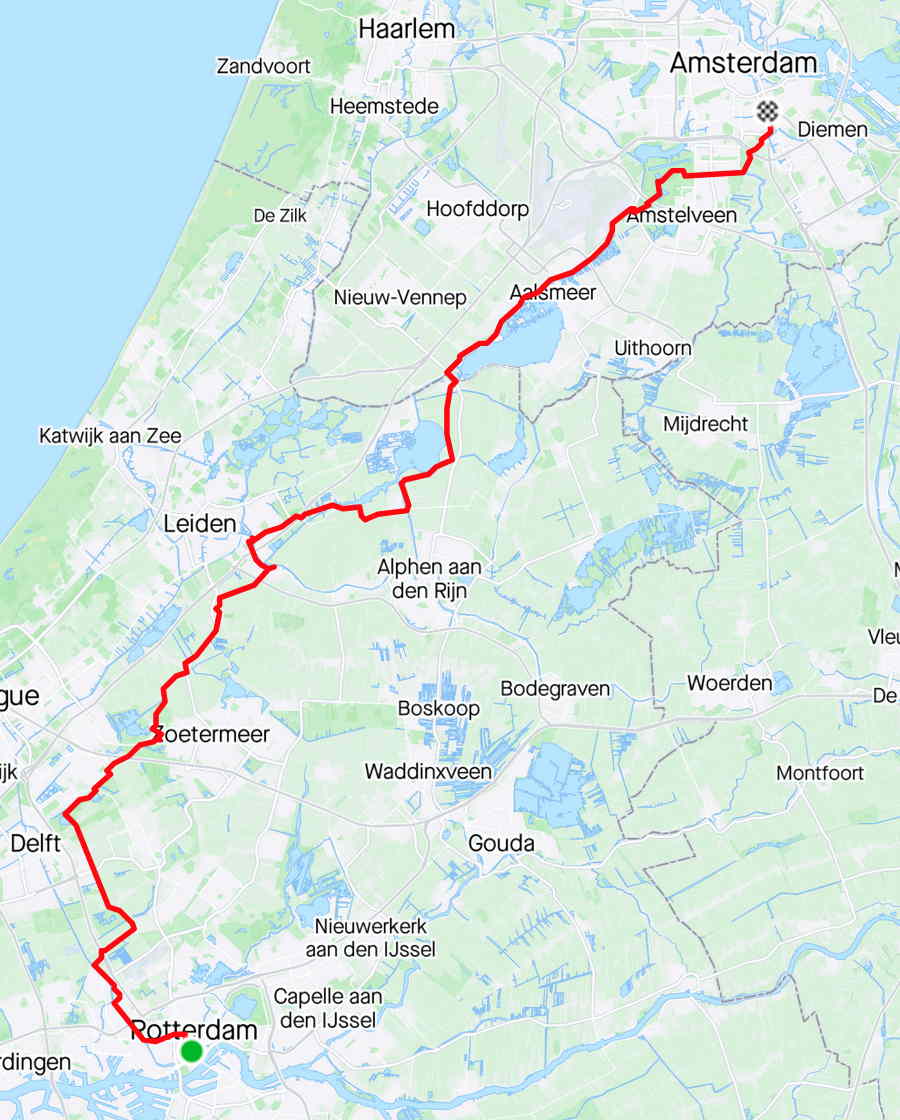 0 Comments
RSS for comments on this post.
sorry, the comment form is closed at this time.