Een laatste korte rit. Nog altijd felle zon en temperaturen ver boven de dertig graden. Nog eens wat touren in het dal van de Penzé. Reed op goed geluk wat kleine wegen in, wat in Bretagne kan betekenen dat je binnen een kilometer niet meer weet waar je bent en of je naar rechts of links moet bij de volgende kruising. De Fairphone startte wel drie of vier keer spontaan opnieuw op en ik weet dus niet meer hoe ik gereden ben.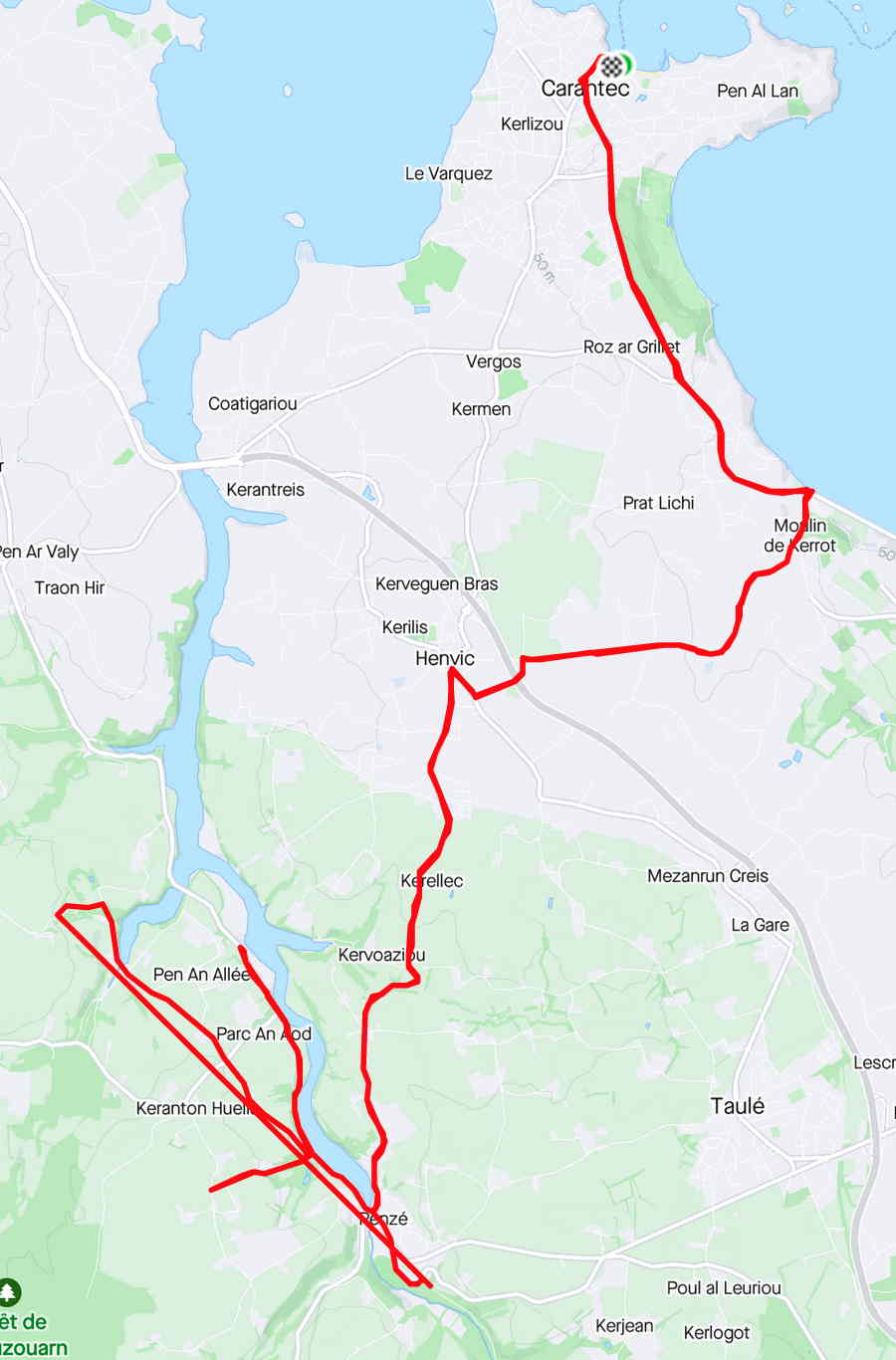 0 Comments
RSS for comments on this post.
sorry, the comment form is closed at this time.