Ja, ook ik fiets liever in een gouden herfstzon. Flinke zuidenwind, warm, en regen op komst. In de zon en van de wind af nazomergevoel. Op de doortrapper, toch weer. (Met nieuwe schoenen en pedalen die ik al bijna twee jaar had liggen).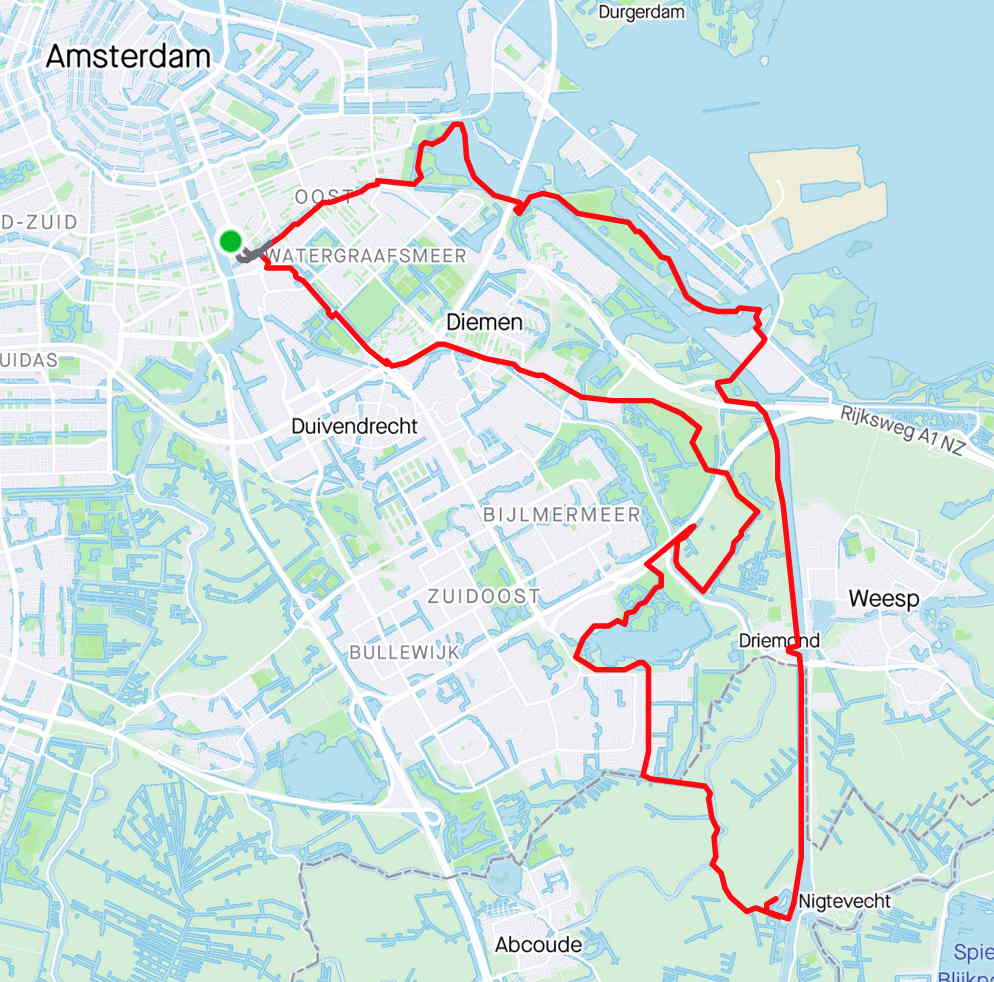 2 Comments
Niets houdt je tegen! Complimenten, Arie.
De doortrapper is, neem ik aan een baanfiets?
Die zie ik minder vaak dan voorheen. Voor de meesten, inclusief mezelf, is het waarschijnlijk toch iets te gevaarlijk in en om de stad.

Op mijn 2 singlespeeds zitten gewone velgremmen. Vorig jaar rond Girona was de huurfiets uitgerust met schijfremmen. Fluitend dalen in een wolkbreuk.
Groeten, see you on the road.

Ha Loek! De doortrapper is mijn oude omgebouwde racefiets, fixed met een voorrem – ook voor lange tochten goed te doen.
RSS for comments on this post.
sorry, the comment form is closed at this time.