Missie 100+ en onweer ontwijken. De combinatie van onweer ontlopen en 100+ rijden bleek nog een lastige. Resultaat: een vreemd rondje. Regen is niet erg, maar onweer loop ik liever mis. Misschien was ik beter verder naar het oosten gereden, of toch in Nieuwer ter Aar – waar ik zag dat het boven Vinkeveen en zuidelijk helemaal dicht zat en ik het hoorde rommelen – naar het zuiden. Maar het lukte. Missie geslaagd.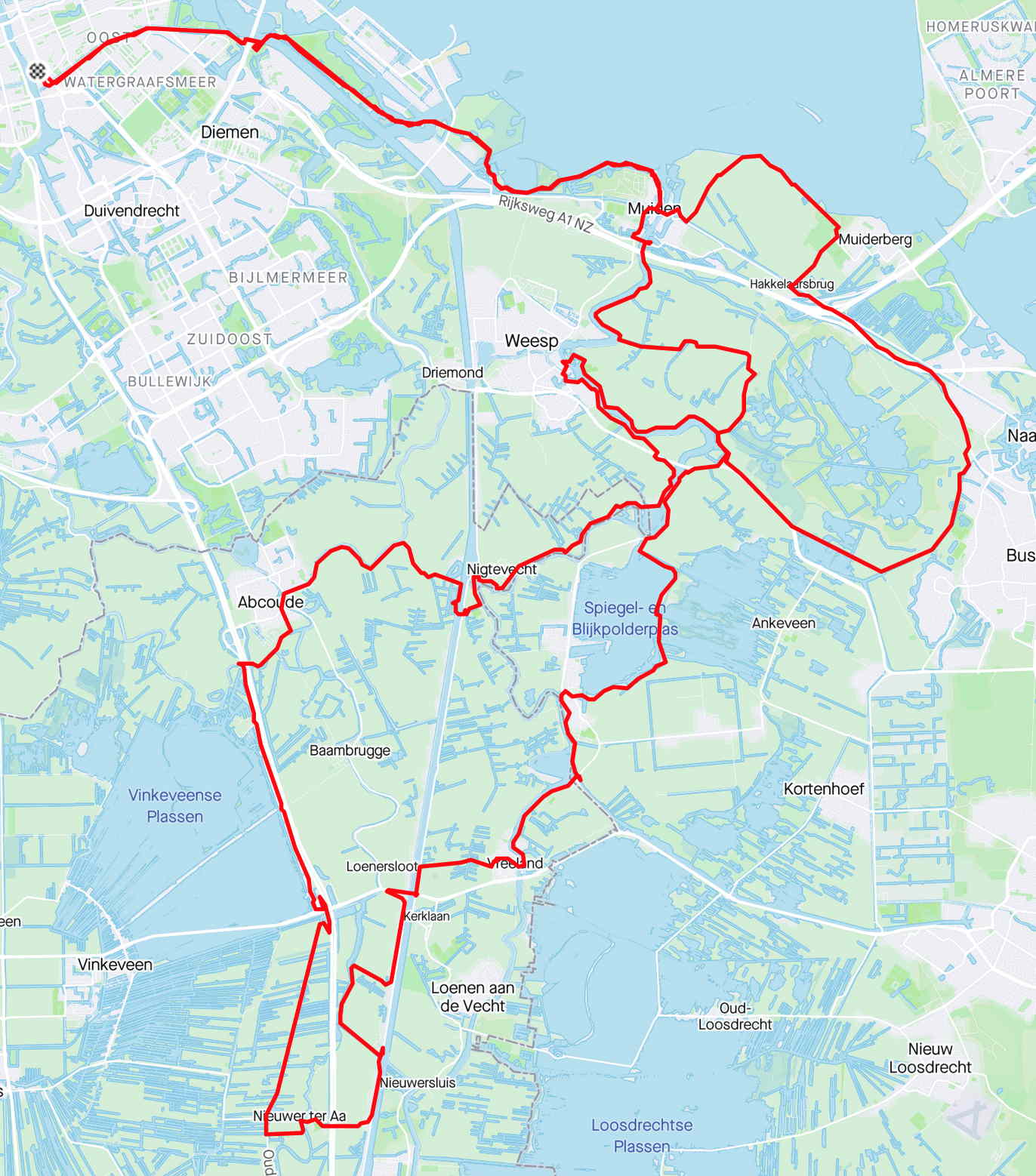 0 Comments
RSS for comments on this post.
sorry, the comment form is closed at this time.