Bos en polder. Niet helemaal een geslaagd rondje. Noordoostenwind – die nogal meeviel, en soms toch in een andere hoek zat. Op de Utrechtse Heuvelrug weet ik feilloos de weg, als ik maar onverhard blijf rijden. Ik wilde het eens anders doen en raakte subiet het noorden kwijt en begreep zelfs op een plek waar ik normaal oversteek niet meer of ik nou naar rechts of links moest. Grappig genoeg lijkt het alsof ik de ideale route ben gevolgd (ik wilde een stukje achter Eemnes rijden). Dwars door Laren rijden, nee, slecht idee. Lusje in de Flevopolder om aan de 100+ te komen.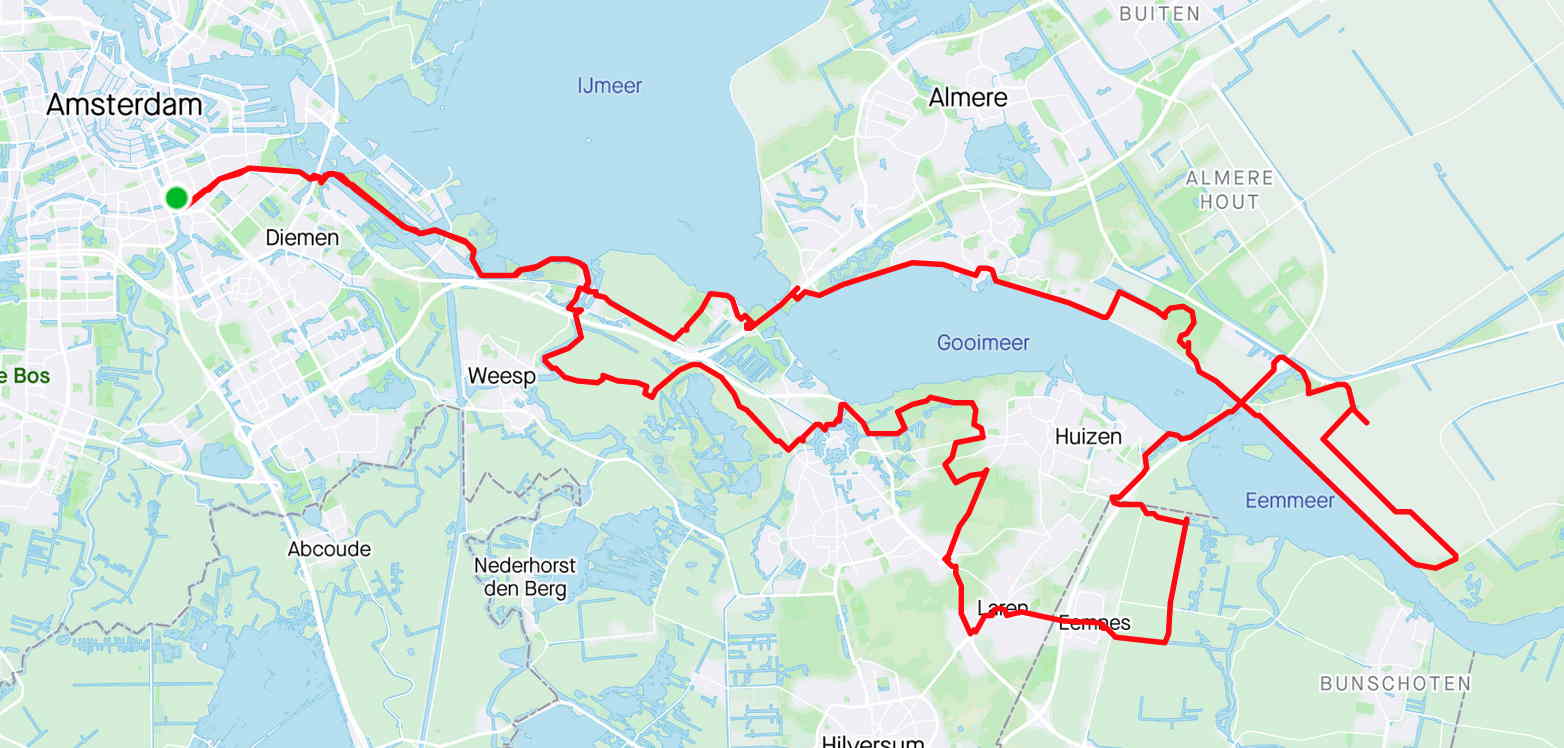 0 Comments
RSS for comments on this post.
sorry, the comment form is closed at this time.