Een van mijn all-time favorieten. Ooit op goed geluk uit de 2e hands bakken bij Concerto gehaald. Favoriet, tja, natuurlijk vanwege The Hard Blues: Philip Wilson op drums, Abdul Wadud cello, en dan Hamiet Bluiet, Baikida Carroll en Hemphill zelf. Ook de meer doorgecomponeerde (ja?) stukken op kant 1 zijn zeer de moeite waard. Hemphills composities verdienen een lang essay. Fascineert me toch, de sonoriteit en structuren die toen vanuit/in de jazz werden onderzocht, serieuze avant-garde dicht bij de westerse klassieke compositie en er tegelijk ver vandaan. (Denk Anthony Braxton, George Lewis, Anthony Davis, James Newton, Roscoe Mitchell, Henry Threadgill). Hemphill hoorde ik met Hamiet Bluiet, David Murray en Oliver Lake in het BIMhuis. Ik zat op de eerste rij, recht voor Hemphill. Er kwam tijdens dat concert een schroefje los uit zijn altsax, viel op het podium. Hij probeerde hij het te vinden. Ik zag het, raapte het op en gaf het aan hem. Thank you. Houden. (Tis ook nog een originele Arista/Freedom uit de VS).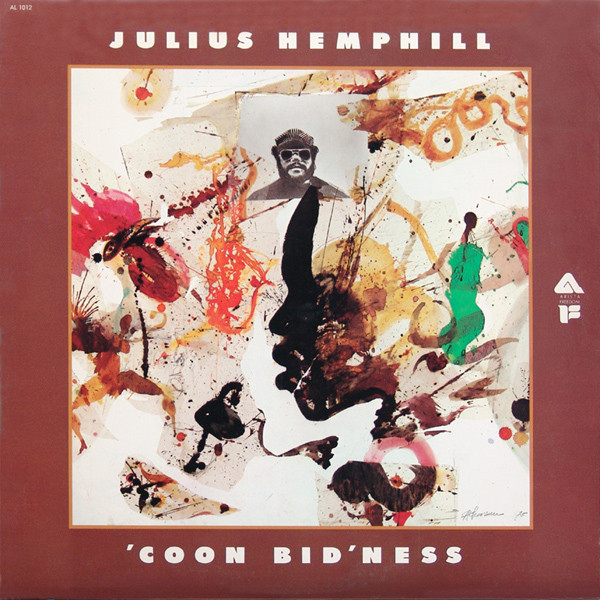 0 Comments
RSS for comments on this post.
sorry, the comment form is closed at this time.