Als nou iedereen (die in politiek is geïnteresseerd of aan politiek doet) dit boekje leest dan schieten we eindelijk een beetje op.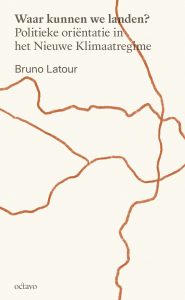 Bruno Latour: Waar kunnen we landen? Politieke oriëntatie in het Nieuwe Klimaatregime. Bestellen bij Octavo. Super leesbaar vertaald door Rokus Hofstede.
0 Comments
RSS for comments on this post.
sorry, the comment form is closed at this time.