Auw!!!!! Nee, niet weer… Jawel, v*rd*mme weer een val. Kalfjeslaan, scholier terug van de hockey slaat zonder hand uitsteken of omkijken linksaf een inrit in. Net toen mijn voorwiel voorbij zijn achterwiel ging. Ik riep nog – te laat. Hoofd (helm!), ribben, heup, stuur beetje krom. Hij had niks, wel geschrokken. Heb het nu wel gehad met vallen. Kon gelukkig gewoon doorfietsen. Maar die ribben (gebroken of gekneusd) doen nog wel een tijdje pijn.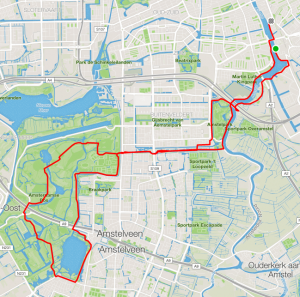 0 Comments
RSS for comments on this post.
sorry, the comment form is closed at this time.