Prachtige nazomerdag en bezig met een heerlijk ritje 100 kilometer. Een moment van onoplettendheid op een rotpunt, of kwam ik nou toch van rechts voor die tractor? Aanrijding. Ik helemaal ongedeerd maar het frame van mijn Ger helemaal aan diggelen. (Geluk gehad). Nog naar station Hillegom kunnen fietsen. Dat was het. Mijn favoriete frame. Verreweg. Einde oefening. (64 kilometer in 2.45 uur).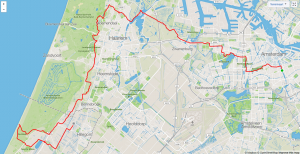 0 Comments
RSS for comments on this post.
sorry, the comment form is closed at this time.