Tja, jammer. Er is een keer bier over deze plaat gegaan en sindsdien ruist en tikt hij wel heel erg. (Ondanks schoonmaken). Ernie Henry is qua geluid een soort missing link tussen Parker en Ornette Coleman. Vond deze ooit heel mooi, om de toon van Henry, en die van Kenny Dorham. Ritmesectie van Kenny Drew, Wilbur Ware en Art Taylor is ook niet mis. Nu klinkt het me net iets te doorsnee of nee, te slordig misschien? Wel aanstekelijk energiek.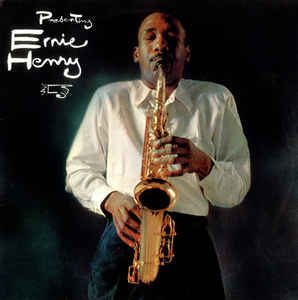 0 Comments
RSS for comments on this post.
sorry, the comment form is closed at this time.