Rondje Postweg. Nog een keertje Duitsland. Laat in de avond, net voor donker. Onverhard over de (Oude) Postweg naar Wielen, net te doen met de racefiets, of eigenlijk net niet te doen, slippen door het mulle zand en 10 km/u.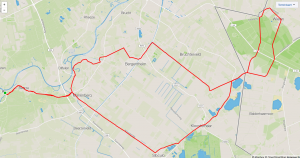 0 Comments
RSS for comments on this post.
sorry, the comment form is closed at this time.