Het is weer tijd voor fietsforenzen. Naar Woerden in de ochtend. Kouder en somberder dan verwacht. Wel met een Noordooster in de rug.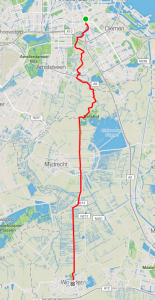 En na het werk de klassieker Rotterdam – Woerden. Vreemd weer. Ingesteld op tegenwind (noordoost) voelde ik toch regelmatig een windje in de zij of in de rug. 5 kilometer voor Oudewater dacht ik: die trein van 8 uur haal ik nooit. Rustiger gaan rijden. Maar als ik iets had doorgestampt had ik 'm dus wel gehaald.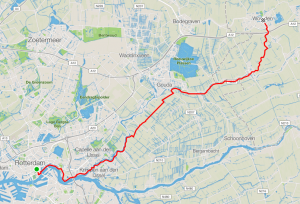 0 Comments
RSS for comments on this post.
sorry, the comment form is closed at this time.