Voorschot nemen op het weekend. (Dan waarschijnlijk geen kans om te fietsen). Toen ik opstapte begon het juist te motregenen. Dat hield niet op. Maar hee, je houdt van fietsen of je houdt niet van fietsen. Mooi grijs tochtje met twee uur motregen en een kwartier miezer overgaand in regen. Kleddernat. (GPS-ding besloot 2 kilometer voor het einde het bestand op te slaan).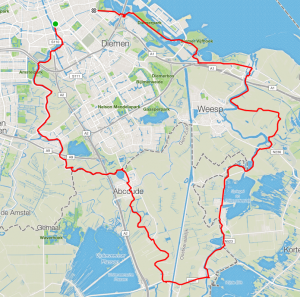 0 Comments
RSS for comments on this post.
sorry, the comment form is closed at this time.