Zomerse herfstroute. Zo rij ik nooit – maar dus wel als er marathon is. Prachtig herfstweer – of is dit nazomer? Eerst nog fris, temperatuur stijgend naar boven de 20 graden bij flinke zuidenwind. Eigenlijk gewoon heel warm. Aan het einde weer die routevergissing waardoor ik in Bullewijk verzeild raakte. (Het begin door de Bijlmer en zo over op de brug naar het Diemerbos en door het Diemerbos was niet verkeerd).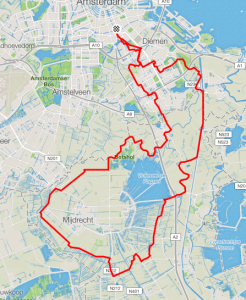 En later 's middags met R. een drie-speeltuintjesroute met ijsje. (Wel erg kort, ze wilde eigenlijk naar het 'pannenkoekenwinkeltje' in Ouderkerk, maar dat ging lastig met de marathon).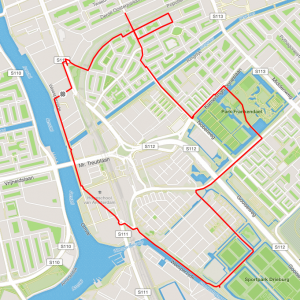 0 Comments
RSS for comments on this post.
sorry, the comment form is closed at this time.