Deze heb ik ook. Uit dezelfde serie. Live opnames van Parker uit 1947, met de radio-aankondigingen ('Bands for Bonds'). Heel interessante bezetting met – op de meeste tracks – Lennie Tristano, Billy Bauer, Ray Brown, en John Laporta op klarinet, en dan Bird en Diz plus Max Roach. Dat werkt. Typische commercieel radio-ideetje: het was een 'battle of the bands', met een dixieland orkest dat ook bebop moest spelen, en de beboppers speelden Tiger Rag op breakneck speed. De rest van de opnames zijn van iets eerder in 1947 als Parker aan de westkust is en speelt met o.a. Howard McGhee en Hampton Hawes.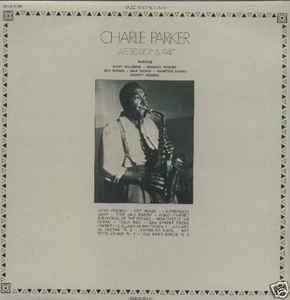 0 Comments
RSS for comments on this post.
sorry, the comment form is closed at this time.