Eén van mijn eerste jazzplaten. Ik kreeg 'm op mn verjaardag (tegelijk met Tenor Conclave). Zal wel in 1985 zijn geweest. Heb 'm dus vaak gedraaid, maar inmiddels zeker 15 jaar niet gehoord. (Ook niet als mp3). Mijn eerste reactie is 'au'. Parker blijft Parker en ik ben groot Parker-fan, maar dit behoort tot zijn zwakste opnames. Kant A is – op 1 nummer na – met big band of met strijkers en afgezien van Parker's bijdrage totaal oninteressant. Kant B betreft zijn studio-opnames uit zijn laatste jaar, 1954. Soms klinkt hij ineens geïnspireerd (op My Heart Belongs to Daddy), dan weer fragiel. Hij moet een wrak zijn geweest. Ik hou de LP, want Parker is Parker, en zelfs in mindere vorm torent hij ver boven de anderen uit.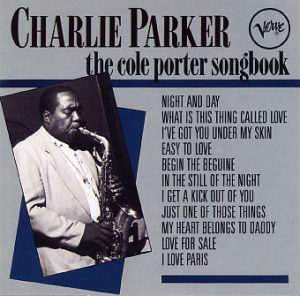 0 Comments
RSS for comments on this post.
sorry, the comment form is closed at this time.