Dit is de Sun Ra waar ik van hou – en de Sun Ra die ik het eerst hoorde. (De 'hits' die je niet uit je kop krijgt hoorde ik pas veel later). Met echo, vervorming, gekke effecten, marimba's die klinken als synthesizers, Ronnie Boykins die alles bij elkaar houdt, plots strakke solo's (Marshall Allen!) en dat vreemde gebrek aan focus. Volstrekt onplaatsbaar. Soms lijkt het op Stockhausen, soms op slechte geïmproviseerde muziek, dan als free-for-all freejazz met een strak compositieschema dat toch geen vorm creëert: eerst dit, dan dat. Ik kocht de ESP-LP uit 1966 voor iets van een tientje (guldens). 'Ra's music is reconstructed (?) around "interweaving compositional and improvisatory creative principles with programmatic affects' (schreef Ekkehard Jost in 1974).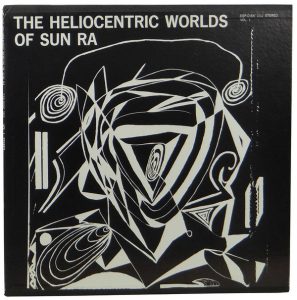 0 Comments
RSS for comments on this post.
sorry, the comment form is closed at this time.