En toen weer in winterkleding op de doortrapper. Zaterdagavondrondje, 7 graden, noordoostenwind, en een bui die over Ouderkerk trok ontwijken. Daardoor wat fietspaden die ik niet eerder reed, of niet eerder bij dit licht.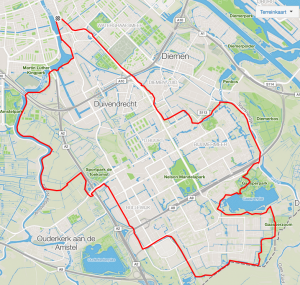 0 Comments
RSS for comments on this post.
sorry, the comment form is closed at this time.