Nog zo'n LP die ik voor 2 of 3 gulden op de markt kocht. Nooit goed geweten wat ik ermee moest. Ik heb 'm n niet veel vaker dan een keer of 4 geluisterd. Paul Motian's drumwerk komt bij mij nooit echt aan. Er zijn redenen om deze LP te houden: Bill Frisell anno 1983 ('Bill Frisell … was recommended for this date by Pat Metheny'). Joe Lovano anno 1983. Jim Pepper. Ed Schuller op bas. Ze maken muziek waar je eigenlijk heel goed naar moet luisteren, heel precies volgen wat er allemaal gebeurd, de conversaties 'binnenin' horen. Hoe de verschillende stemmen ineenvlechten. Maar het pakt me niet. Ook nu niet.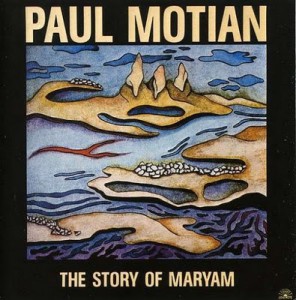 0 Comments
RSS for comments on this post.
sorry, the comment form is closed at this time.