Te beginnen met van de wind af. Moe (mentaal). Ik was lang niet meer in de buurt van Hoogmade geweest. De bedoeling was eigenlijk een rondje Braassemermeer, maar dat mislukte. Noordoostenwind, en het leek veel kouder dan de 10 graden (KNMI) of de 12 die ik ergens op een thermometer zag. Veel kouder. Veel kouder ook dan met de Kerst. Ik wilde voor 100k gaan, maar had 87 op de teller staan.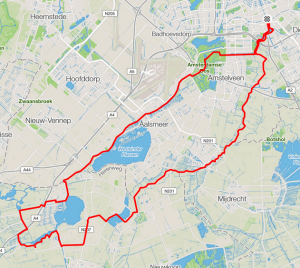 0 Comments
RSS for comments on this post.
sorry, the comment form is closed at this time.