Net uit. Self-published. (Dus betaalbaar). Omar Muñoz-Cremers' Kritische massa. Schrijven over muziek, 25 korte essays over 25 popalbums die samen een beeld vormen van de ontwikkeling van popmuziek, van min of meer 1976 (punk als 'Stunde Null') tot Aphex Twin's Syro. Persoonlijk, poëtisch, precies – en toekomstgericht. Ik las ze van t weekend, allemaal, in één adem. Grote aanrader voor iedereen die ervan houdt om over muziek te lezen. (En dan heb ik nog 'ns bijna niks met pop – of is dit boek mij juist daarom zo welkom?) Haal 'm hier.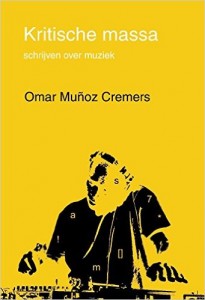 0 Comments
RSS for comments on this post.
sorry, the comment form is closed at this time.