Zondagmiddag. Uurtje. Zon, 4 graden en koud door de noordoostenwind. Druk, iedereen gaat wielrennen, hardlopen of wandelen op een zonnige zondagmiddag. Door Amstelveen: goeie route op een zondag. Amsterdamse Bos op zondagmiddag is minder.
Marcusstraat – Amstel – Machineweg – Olympiabaan – Groen van Prinstererlaan – De Poel – Bovenkerk – Amsterdamse Bos – Kalfjeslaan – Amstel – Marcusstraat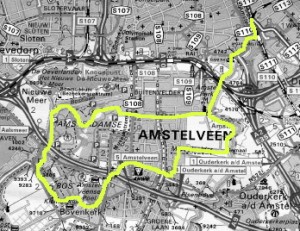 0 Comments
RSS for comments on this post.
sorry, the comment form is closed at this time.