Zacht nazomerweer – of is het herfst? Warm, zon, mist over de weilanden. Nauwelijks wind. Heerlijk fietsen in de ochtend.
In de middag gaat het regenen. Niet hard. Zacht. Het is warm. Ik rij om twintig over zes weg – het is dan bijna droog. Nog wat regen, motregen, dan droog, en nog wat motregen. Ik voel me meteen een stuk beter. Lekker met wind in de rug (zuidwest 2), het is warm (ook na zonsondergang nog 17 graden, daarvoor 20), door het Zuid-Hollandse land. Vanaf Haastrecht is het wel donker, en vanaf Oudewater pikkedonker. Heerlijk om door het donker te rijden, gevoel ver van de stad te zijn. Ontspan.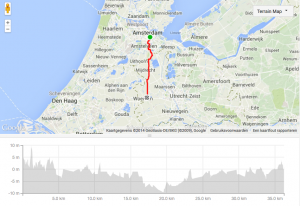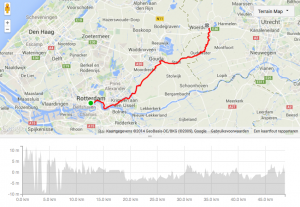 0 Comments
RSS for comments on this post.
sorry, the comment form is closed at this time.