Hmm. Jaren tachtig avant-garde rock. Virtuoos. Leuk wanneer het heel gitaristisch is – dat wil zeggen 'leuk voor een gitarist'. Maar nee – dit is eigenlijk helemaal geen leuke muziek, het is leeg vertoon – compositorisch niet goed genoeg om de aandacht echt te pakken. Math metal zonder distortion. No wave, maar dan virtuoos. En verder best vervelend. (Ennui!) Er is niet veel muziek die ik ooit mooi vond en die ik echt af zal vallen – maar dit komt in de buurt. Het klinkt soms als Morzelpronk, maar dan was Morzelpronk leuker (niet per se beter). Het is dat je met vinyl naar de draaitafel moet lopen om een nummer te skippen… Ik hou 'm, omdat ik gitaar speel. Of om me het levensgevoel van 1986 te herinneren. Brrr.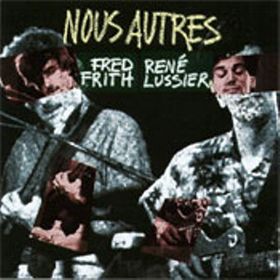 0 Comments
RSS for comments on this post.
sorry, the comment form is closed at this time.