Chilling. 'The dawn of the age of climate engineering'. Helder. Wetenschappelijk gefundeerd. Een waarschuwing. Je wordt er niet erg blij van. Menselijke domheid. Menselijk onvermogen. En dat bij de onwaarschijnlijke kennis die we hebben opgebouwd over het functioneren van onze planeet. Dark Ecology – maar dan anders.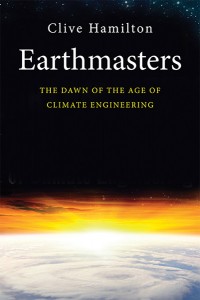 0 Comments
RSS for comments on this post.
sorry, the comment form is closed at this time.