Het nieuwste, lang aangekondigde boek van Douglas Kahn, ik las het van het weekend eindelijk uit. Long overdue. Fundamenteel.
Lees de introductie hier: http://www.thewire.co.uk/in-writing/book-extracts/read_introduction-to-douglas-kahn_s-earth-sound-earth-signal
Kopen: http://www.ucpress.edu/book.php?isbn=9780520257559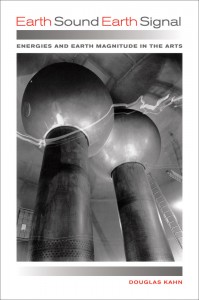 Disclosure of interest: ik word, samen met Lucas van der Velden van Sonic Acts, bedankt in de 'acknowledgements'.
0 Comments
RSS for comments on this post.
sorry, the comment form is closed at this time.