Zondagmiddag, fietskarrondje. R. sliep tot Nederhorst. Lange pauze bij boerderij Langerlust. Zo ben je de hele middag bezig. Eerst bewolkt, later brak de zon door, dan stralend onbewolkt en hard licht. Fikse noordwestenwind. 12 graden of zoiets. Muiderberg en rondom de Spiegelplas.
Marcusstraat – Diemerpark – Natuurboulevard – Muiden – Muiderberg – Naardermeer – Uitermeer – Hinderdam – Nederhorst – Googpad – Weesp – Bijlmer – Marcusstraat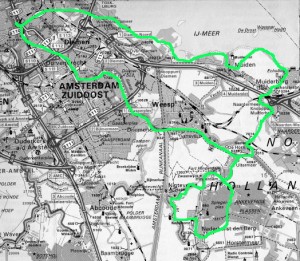 0 Comments
RSS for comments on this post.
sorry, the comment form is closed at this time.