Ja, ik las het in de Nederlandse vertaling. Ja, het is een belangrijk boek. Het gaat over alle heikele kwesties van de transparante maatschappij waarin we langzaam terecht zijn gekomen, met dank aan de Google, Facebook, Apple, cookies, beacons, marketing-dictatuur, gebrek aan zorg voor technologie van de kant van de onnadenkende gebruikers, quantified self 'idioten', big-data-evangelisten.
En trouwens tot op zekere hoogte ook de 'Assange'-versie van total tranparancy.
Enzovoorts.
Nee, ik heb niks in De Cirkel gelezen dat ik niet al wist, al elders had gelezen (jaren, jaren geleden), of zelf al 'ns had bedacht (en vast niet de enige was). De Cirkel waarschuwt – moet het niet hebben van nuances, karakterontwikkeling, stijl. Dat is uitstekend. Zo'n boek is het.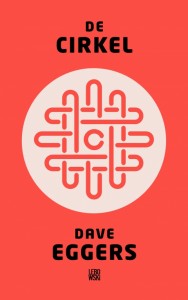 (Gelukkig dat Facebook de eerste tekenen van sterven vertoond. En Google+ niet van de grond komt. Om het maar 'ns zo te zeggen).
0 Comments
RSS for comments on this post.
sorry, the comment form is closed at this time.