Rondje Ouderkerkerplas, einde van de middag. Felle zon, warm, maar ook fris in de noordenwind. 23 graden of zoiets? Niet meer tijd dan een uurtje.
Marcusstraat – Amstel – Ouderkerk – Ouderkerkerplas – fietspad de Toekomst (zo heet dat?) – Amstel – Marcusstraat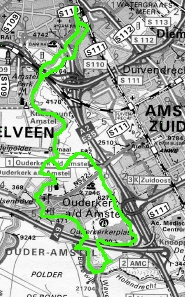 0 Comments
RSS for comments on this post.
sorry, the comment form is closed at this time.