Een aantal maanden geleden was ik er ook al eens aan begonnen, toen was mijn reactie – weet ik al, weet ik al, weet ik al, niets nieuws – en las ik het niet uit. (Ook vanwege een totale desinteresse in Flying Lotus-type-of-pop.) Een paar dagen geleden pakte ik het boek weer op, en begon het laatste hoofdstuk te lezen. Dit keer wekte het mijn interesse – vooral vanuit de gedachte aan hauntology als uitbanning of bezwering van het verleden, en ik las alle hoofdstukken, teruggaand, door het boek, in omgekeerde volgorde. Reynolds blijft toch een van de beste schrijvers over popmuziek.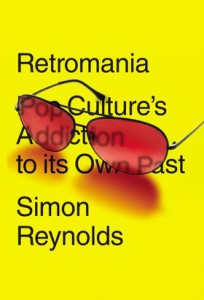 1 Comment
Overigens voor het geval je het gemist hebt. ;)
RSS for comments on this post.
sorry, the comment form is closed at this time.