Leesvoer, leesvoer. Nee, ik downloadde public domain-boeken via Amazon – ze sturen je daarvoor zelfs een factuur a 0,00 dollars of euro's – e-pubs te lezen in je Kindle-reader-for-mac (of in the cloud), te tracken door Amazon. Maar goed, ik probeer weer eens een goede elektronische leesomgeving te vinden (of te maken) voor dat materiaal, maar ben nog altijd niet tevreden (en helemaal niet over de toegang van Amazon tot mijn computer).
Wat zegt het, een overzicht van uitgelezen boeken. De meeste leestijd besteedde ik aan onderzoek, van website naar pdf naar wiki, soms scannend, op zoek, soms artikelen lezend. Maar goed. Deze boeken las ik:
François Villon: Verzamelde gedichten, in de briljante vertaling van Ernst van Altena. Ik had wel eens een paar stukjes Villon gelezen, maar nooit 'alles'. Misschien kwam het door alle boeken over de vroege jaren tachtig, waardoor ik gevoeliger was voor Villon's toon en 'outlook-on-life'? Ze zijn inderdaad scherp – die gedichten. Pfff.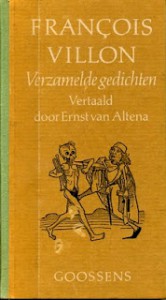 Ik las ook wat Petrarca, uit het Liedboek, vertaling van Peter Verstegen, maar met het Italiaans ernaast. Om iets te begrijpen van het begin van de 'subjectieve' lyriek.
En ik las de Penguin Classis Ibn Fadlan and the Land of Darkness. Arab Travellers in the Far North, een bloemlezing met de volledige vertaling van Ibn Fadlan's reis naar het 'verre noorden' (wat toch niet zo heel ver noordelijk is, Ibn Fadlan kwam tot Kazan). Dat is een belangrijke bron voor onze kennis over de Vikingen (ook wat betreft de Vikingen als getatoueerde, groepseks-bedrijvende woestelingen met vreselijke rituelen – dingen die zo goed als nergens in de saga's voorkomen, en die veel doen denken aan duistere Vikingen uit computergames). (Ibn Fadlan is overigens in zijn tekst zeer objectief en feitelijk). Verder de reis van Abu Hamid al-Andalusi al-Gharnati, en fragmenten van veel, veel andere Arabische schrijvers.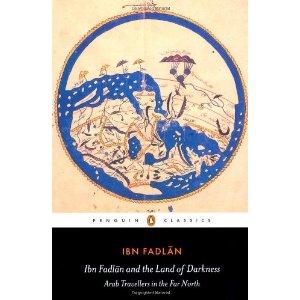 Ah, en ik las eindelijk Graham Harman's filosofische 'mythes' (over onder andere een reuzenrad en een boorplatform) waarmee hij zijn visie op het 'object' kracht probeert bij te zetten: Circus Philosophicus.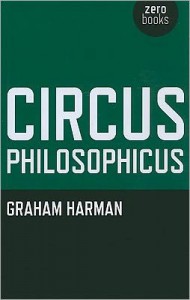 0 Comments
RSS for comments on this post.
sorry, the comment form is closed at this time.