Schitterend lenteweer. Temperatuur oplopend tot 20 graden bij volle zon, volledig onbewolkt. Fiets naar het werk – de zomertijd ingegaan, dus meer dan voldoende tijd voor Rotterdam – Woerden na zes uur. Timede wel zowel 's ochtends als 's avonds slecht (kon in de ochtend niet Woerden of Breukelen 'halen', moest in Abcoude een kwartier op de trein wachten). Heerlijk om het stuk Rotterdam – Woerden op het gemak te rijden.
Marcusstraat – Amstel – Holendrecht – Abcoude
Eendrachtsstraat – Maas – Krimpen a/d IJssel – Hollandsche IJssel – Nessertiendweg – Goverwelle – Haastrecht – Oudewater – Woerden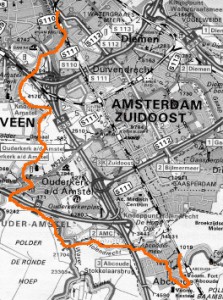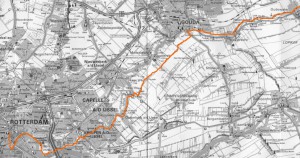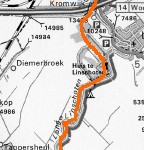 0 Comments
RSS for comments on this post.
sorry, the comment form is closed at this time.