Glorieus nazomerweer, 's ochtends meteen zon en de temperatuur liep op naar 23 graden. Windstil, of zo goed als. Zin om te fietsen, maar geen zin om mn 'apenkloffie' aan te trekken en de hele stress van 'wielrennen'. Zin om lekker op mn gemak te rijden, te genieten en om me heen te kijken. Ik pakte dus mn doortrapper, en reed in mn gewone korte broek naar Abcoude. In de lunchpauze een rondje langs de Maas en door het park. 's Avonds rustig aan langs de Maas en de Hollandsche IJssel tot station Nieuwerkerk. Mooi – laagstaande zon over het water, windstil en 23 graden.
Marcusstraat – Amstel – Ouderkerk – Abcoude
Eendrachtsstraat – Maas – Hollandsche IJssel – Hitland – Nieuwerkerk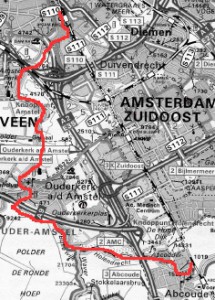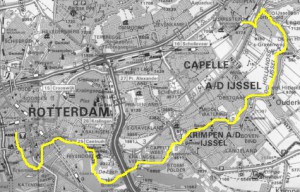 0 Comments
RSS for comments on this post.
sorry, the comment form is closed at this time.