's Ochtends van huis tot Breukelen gereden – een route die me net iets beter bevalt dan naar Woerden. Warm, zomers, zon. En voor het eerst in jaren weer langs de Holendrecht en de zuidkant van het Abcoudermeer naar Abcoude. Eindelijk.
Marcusstraat – Amstel – Ouderkerk – Ronde Hoep Oost – Holendrecht – Abcoude – Loenersloot – Oukoop – Breukelen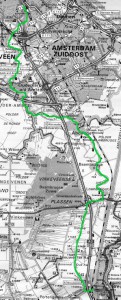 's Avonds regende het. Grijze lucht. Bleef tot Abcoude in de trein zitten, en reed vanaf daar in plaats vanaf Woerden of Breukelen, ook om wat eerder thuis te zijn. Vergat dat de weg langs het kanaal afgesloten is. 19.20 – 20.10.
Abcoude – Gein – kanaal – Diem – kanaal – Ringdijk – Marcusstraat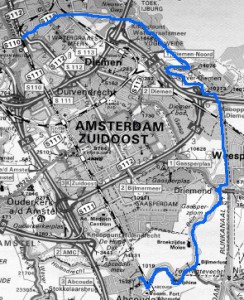 0 Comments
RSS for comments on this post.
sorry, the comment form is closed at this time.