Prachtig zomerweer. Fiets mee naar mn werk. Teruggefietst van Rotterdam naar Woerden. 18:20 – 20:40. Mooie route, langs de Maas en de Hollandse IJssel. Dat stuk tussen Rotterdam en Gouda had ik niet eerder gereden. Volgde de knooppunten en werd in Gouda dus fijn langs alle mooie grachtjes gestuurd. Zon en weinig wind. Haalde net niet de trein van 20.30, twijfelde even of ik door zou rijden tot Amsterdam, deed dat niet – want niet gegeten en geen koekjes meer.
Eendrachtsstraat – Maasboulevard – Cappelle – Nieuwerkerk – Moordrecht – Gouda – Haastrecht – Oudewater – Woerden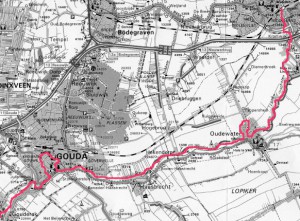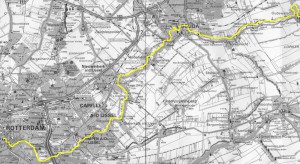 0 Comments
RSS for comments on this post.
sorry, the comment form is closed at this time.