Jacqueline Oskamps geschiedenis van 60 jaar Nederlandse elektronische muziek, met portretten van Ton Bruynel, Jan Boerman, Edwin van der Heide, Anne La Berge, Dick Raaijmakers en Michel Waisvisz. Voor zover ik kan beoordelen goed geïnformeerd, journalistiek opgezet en daardoor zeer leesbaar. 240 pagina's, maar wat mij betreft waren dat er 10x zo veel geweest, alles wordt zo kort aangestipt…
(Natuurlijk kun je vragen stellen bij sommige van haar keuzes, nadrukken die ze legt, aspecten die ze juist wel of juist niet uitdiept, maar dat lijkt me meer iets voor een uitputtende academische studie, die, inderdaad, 2400 pagina's lang zou moeten zijn. Ikzelf zou voor 90% exact dezelfde onderwerpen en materie hebben behandeld, mocht ik dit boek hebben mogen en kunnen schrijven).
(Het sterke punt van het boek is ook het zwakke punt: de journalistieke opzet. Het leest lekker, zit vol anekdotes, zal daardoor een flink publiek bereiken, maar graaft niet heel diep en mist musicologische analyses.)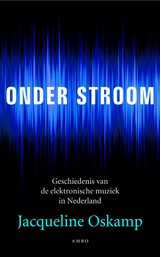 0 Comments
RSS for comments on this post.
sorry, the comment form is closed at this time.