Uitgelezen, alle interviews in Tara Rodgers Pink Noises, Women on Electronic Music and Sound (2010) — Eliane Radigue, Pauline Oliveros, Annea Lockwood, AGF, et cetera. Boek voortgekomen uit de website pinknoises.com (nu offline) & wat me er erg aan bevalt is dat in elk interview de vraag wordt gesteld naar de (technische) set-up.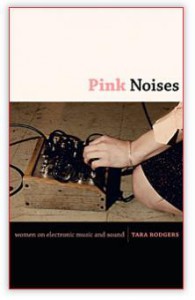 0 Comments
RSS for comments on this post.
sorry, the comment form is closed at this time.