Vorig jaar uitgekomen bij 'het balanseer', essays van Sven Vitse: Tekstbestanden. Een deel ervan had ik al gelezen in de Yang of DW&B. Uitstekende analyses van vernieuwende, experimentele of anderszins avontuurlijke teksten, een paar algemenere essays, en zeer kritische fileringen van (wat er mis is aan) conventionelere teksten van Brijs, De Winter, Lanoye en Mortier – fileringen die desalniettemin nooit respectloos worden. Toegegeven, ik las Vitse's essays soms diagonaal, maar zelfs dan maken ze je veel duidelijk over taal, tekst, literatuur en het leesavontuur. Heel wat zinniger dan recensies lezen. Meest interessant vond ik zijn essay over Roggeman en Feldman, dat ook het minst geslaagd is – omdat Roggeman en Feldman eenvoudig te veel van elkaar verschillen om in 1 tekst te worden samengebracht. (Maar het is al fijn om teksten te lezen van iemand met wie je een cultureel universum en nieuwsgierigheid lijkt te delen). Enz.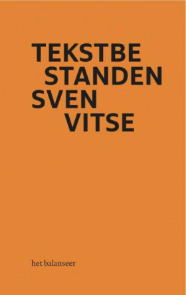 Euh, en van de bibliotheek leende ik zomaar de Nederlandse vertaling van verschillende essays van Luckacs over Thomas Mann. Ik grasduinde er in. Opnieuw verbaasd over de culturele afstand tussen Lukacs' stijl en literatuuropvatting en de westerse kapita-libera-cultuur van nu. Dat krijgt extra cachet door Lukacs soms bijna krampachtige argumentatie waarom de burgerlijke Mann-romans juist een kritiek van het burgerdom impliceren en wijzen op een betere wereld. Die aanpak viel begin jaren zeventig blijkbaar in goede aarde bij de sociaal-geëngageerde literatuur-crew. Lukacs realismebegrip is overigens nog steeds interessant – if ye ask me. Zijn essays over Mann zijn 'pretty hard going', Lukacs' communistische geloof in maatschappelijke progressie komt inmiddels vreemd over. (Een veel platter geloof in commercieële vooruitgang daarentegen kunnen we heel goed volgen, ook al geloven we er niet in). Enz.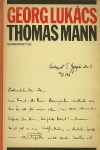 0 Comments
RSS for comments on this post.
sorry, the comment form is closed at this time.