Een heel koperorkest met fluweelzachte toon en dan solo's van Lester Bowie en drumwerk van Philip Wilson, dat is de Brass Fantasy (uit 1985). Prachtige klank (al verpest de ECM-productie het wel een beetje). Feelgood-muziek. Zeker als er lol wordt getrapt met een 'corny' thema ('Coming Back, Jamaica'). Deze LP is verbazingwekkend serieus en ingetogen – voor Lester Bowie – en dat komt de muziek ten goede. Naar Bob Stewart kan ik ook eindeloos luisteren. Ik heb de LP nieuw gekocht of gekregen, ergens rond 1986.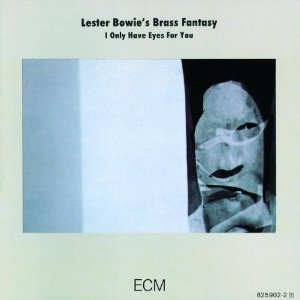 0 Comments
RSS for comments on this post.
sorry, the comment form is closed at this time.