Black Saint LP uit 1978, met opnames van het kwartet van David Murray uit februari van dat jaar. Prachtige titel. Misschien niet de aller-allersterkste opname van Murray uit deze tijd – de live-registraties zijn nog iets opwindender – maar de uitvoering van Home (in duo, tenor & bas) is erg mooi en het samenspel met Lawrence 'Butch' Morris op cornet is schitterend. Ik ben een groot liefhebber van het werk van Butch Morris, zowel zijn cornet-spel, zijn improvisatieaanpak als zijn 'conductions' (die volgens mij zwaar ondergewaardeerd zijn). Johnny Dyani bast, Oliver Johnson drumt, en er zijn wat stembijdrages van Marta Contreras. Achteraf gezien is er rond die tijd toch veel mooie jazz gemaakt.
Hmm, ik luister deze LP meteen nog een keer en vind hem dan nog mooier. Ik zal de tape met de trio-opnames met Dyani en Cyrille eens opzoeken om te checken of het live nog beter was. Kan me dat, bij herbeluisteren eigenlijk niet voorstellen… 3D-Family was zonder Butch Morris en die speelt hier wel erg goed…
Wat ik zeker ga opzoeken is de tape met de live opnames van de David Murray Big Band, gedirigeerd door Butch Morris, met onder andere George Lewis, Fred Hopkins en Olu Dara, uit 1985 denk ik.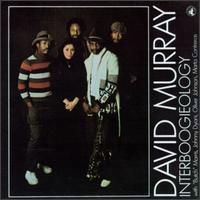 0 Comments
RSS for comments on this post.
sorry, the comment form is closed at this time.