7". 2008 productie van Moha! door Jeff Carey (supercollider3 & premix). MoHa! in meer gestructureerdere vorm – met als effect grotere fragmentatie. De sound is 'dense' en soms heel gelaagd. "A beautifully evil cartoon score – fractured and malevolent and funny" schreef The Wire. Live was het overweldigend, gebalde energie.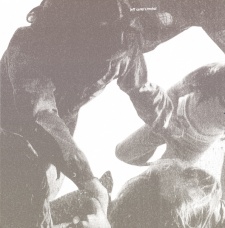 0 Comments
RSS for comments on this post.
sorry, the comment form is closed at this time.