Sinds 1 februari heb ik 30 m2 ruimte extra: een werkplaats, een atelier, een studeerplek. Ongeveer de helft van mijn spullen verhuis ik in de komende tijd daarheen, boeken, gitaren, fietsen. In mijn werkkamer thuis – die dubbelt als logeer- en soms slaapkamer – gaan we een kamer voor R. bouwen. Het geeft me de gelegenheid om voor het eerst sinds jaren weer een platenspeler aan te sluiten op een versterker en luidsprekers. Ik ben van plan om door mijn platenverzameling heen te luisteren. Een echte verzameling kun je het niet noemen. Ik nam cassettebandjes op, ik heb nooit veel platen gekocht. Mijn 'verzameling' bestaat vooral uit wat goedkope en tweedehands jazz (bebop, hardbop, freejazz, Coltrane), aangevuld met wat meer rock-georienteerde avant-garde, en een klein beetje klassiek.
Het meest recent gekochte vinyl is hedendaags, een paar dingen van Morten Olsen. Zoals de eerste LP die ik oplegde: conditions for a piece of music van ultralyd (Olsen, Brandsdal, Hana, Moster) uit 2007. Voor zover ik weet allemaal doorgecomponeerde stukken, met een Feldmaneske benadering van het geluid, uitgerekt, trage tempo's, lage bas, sustain. Olsen speelt behalve de drumkit veel vibraphone. Het materiaal is te vergelijken met dat van de drone rock, Stephen O'Malley-like, maar de uitvoering is ingehouden, en, tja, op structuur gericht (wat sfeer oplevert) in plaats van op het opwekken van een sfeer door een overload aan geluid.
Live was ultralyd overigens wel heel luid en hard. Zeker op die ene avond toen KTL (Pita & O'Malley) na hen speelde.
Ik vind de LP conditions for a piece of music ook vandaag nog altijd geslaagd en erg mooi en heb het idee dat in het terrein dat Ultralyd hier betreedt nog veel te ontdekken valt. Het is muziek die mij na aan het hart gaat. (De beschrijving op de site van Rune Grammofone meldt dat het lijkt op King Crimson anno 1973 – hmm. Not for me).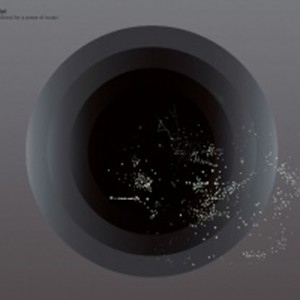 http://www.runegrammofon.com/artists/ultralyd/rcd-2065—ultralyd-conditions/
http://boomkat.com/cds/35185-ultralyd-conditions-for-a-piece-of-music
0 Comments
RSS for comments on this post.
sorry, the comment form is closed at this time.