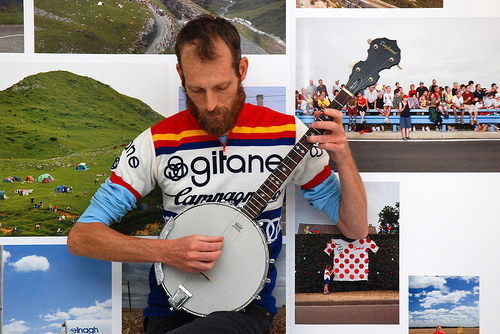 Me, with banjo, at Cyclic! 3 weeks ago. Photo taken by & copyright Vanessa Bellaar Spruijt. In the background photo's from Brent Humphreys 'Le Tour'.
See also http://www.flickr.com/photos/44077252@N02/4068501923/in/set-72157622718568952
1 Comment
Mooie trui Arie!

[WORDPRESS HASHCASH] The poster sent us '0 which is not a hashcash value.
RSS for comments on this post.
sorry, the comment form is closed at this time.