Rondje Heuvelrug, of een rondje Stompert. In ieder geval meer dan 100 kilometer (108 / 4.24 / 24.5) op een schitterend zonnige lentedag. Wel werk te doen, maar ik hoefde nergens te zijn, dus kans om een langere tocht te rijden. Eerst nog wat frisjes door de fikse noordooster, later in de middag uit de wind in het bos lekker warm en de beenstukken konden zelfs uit. (Even bij Ger langs om handschoentjes te kopen; vaak stilgestaan om de nieuwe borden van de knooppuntenroute te bestuderen, veel onverhard, en toch reed ik voorbij Lage Vuursche weer verkeerd).
Marcusstraat – Weespertrekvaart – Gaasp – Weesp – Googpad – 's Graveland – Loosdrecht – Maartensdijk – rondje Stompert – Pijnenburg – St. Janskerkhof – Crailose natuurbrug – Spanderswoud – Naardermeer – Weesp – kanaal – Ringdijk – Marcusstraat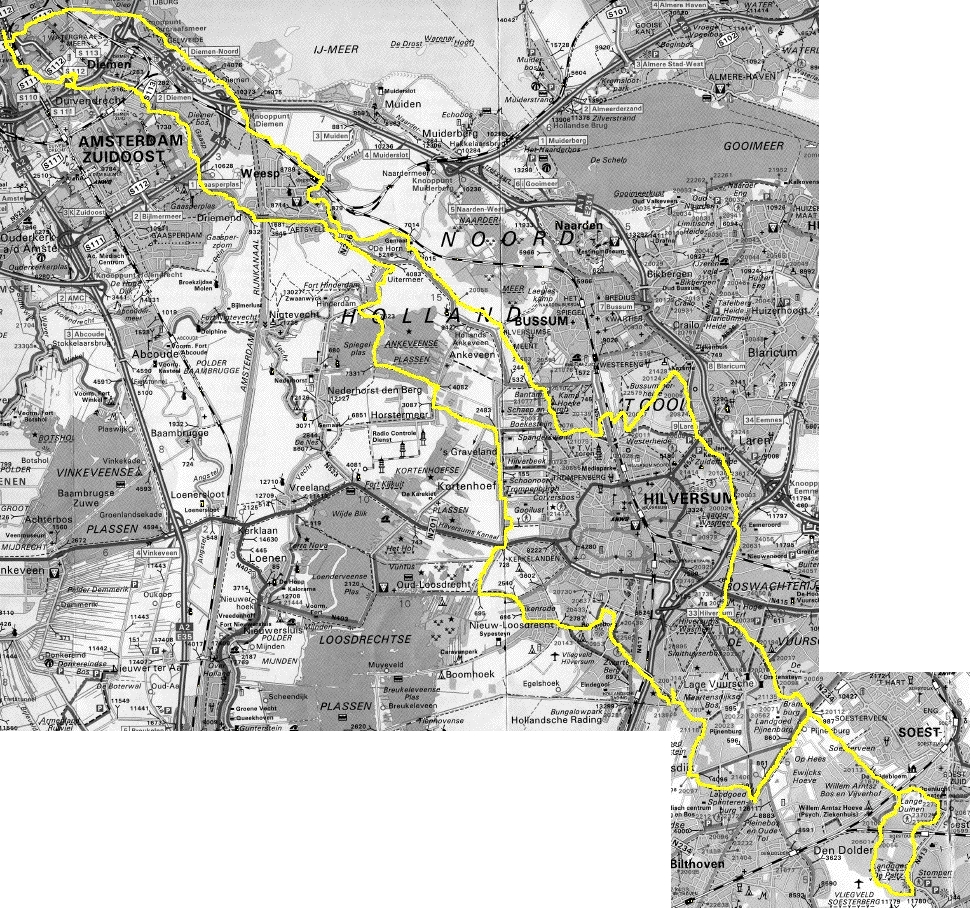 0 Comments
RSS for comments on this post.
sorry, the comment form is closed at this time.