10.30 – 12.10. Nog koud zo in de ochtend (net boven nul), waterig zonnetje, volgens de buienradar nadert regen uit het westen — dus graag daarvoor nog een rondje, want de weersvoorspellingen voor het weekend zijn matig. Langs het Amsterdam-Rijnkanaal kom ik terecht in een tijdrit, eerst komen ze me tegemoet, de paar snelsten (3 of 4 man) komen me daarna achterop. Ik zie ook een Gaul-shirt naderen — "Hee Marc!". Daarna jongeren op oude racefietsen, dan mountainbikes en tenslotte op gewone fietsen (maar wel met rugnummer). Het is een of andere wintertriatlon. Fijn ritje. 'Uitgerust' thuis, en verder met werk.
Marcusstraat – Amstel – Ouderkerk – Winkel – Abcoude – Gein – Driemond – kanaal – Jaap Edenbaan – Watergraafsmeer – Marcusstraat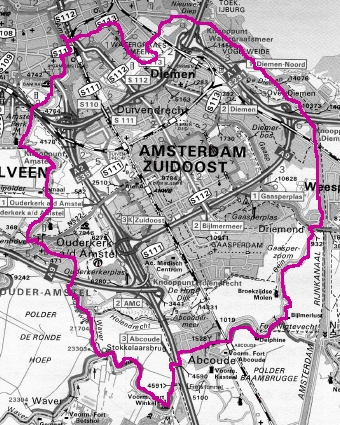 0 Comments
RSS for comments on this post.
sorry, the comment form is closed at this time.