Maandag, kerstvakantie en prachtig fietsweer. 9 graden en zon, zon, zon. Zie het als een geschenk, een cadeautje. Ik reed van 12.45 – 16.45 – net voor donker terug. Ik reed, en maakte het rondje langer en langer, ik reed over weggetjes die ik zelden rij en zelfs een paar wegen waar ik niet eerder was. Niet altijd de allermooiste wegen, maar de rust (weinig mensen op weg), december (kale bomen, modder) en de laagstaande zon veranderen de criteria voor wat 'goede fietswegen' zijn. Geen tellertje, dus ik weet niet of dit tochtje 100 kilometer telde of net iets minder. Purmer – Beemster – Wormer.
Marcusstraat – Schellingwouderbrug – Durgerdam – Monnickendam – Purmerringvaart – Purmerbos – Kwadijk – Beemsterringvaart – Zuidoost-Beemster – Neck – Wormerringvaart – Wormer – De Haal – Twiske – Landsmeer – Noordhollands kanaal – Nieuwendam – Schellingwoude – Diemerzeedijk – Nesciobrug – Ringdijk – Marcusstraat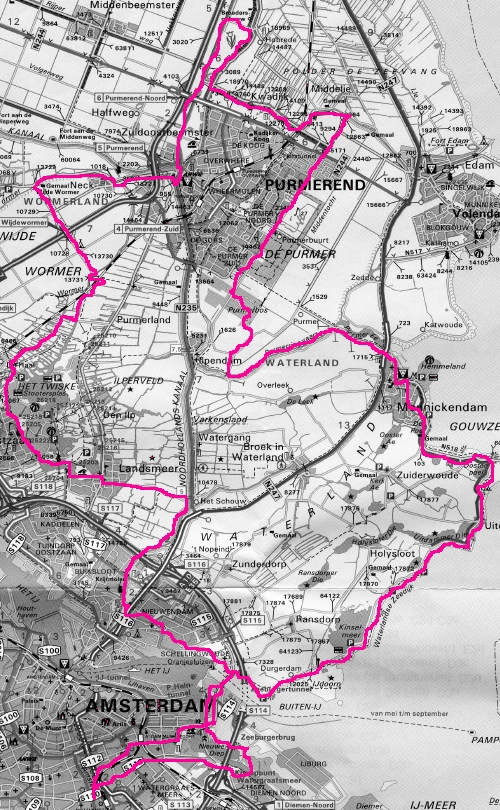 0 Comments
RSS for comments on this post.
sorry, the comment form is closed at this time.