11.00 – 13.30. De weerberichten voorspelden buien en vrij koud weer. Het bleek heerlijk fietsweer, de bewolking brak en de zon ging schijnen, toch niet warmer dan 16 graden. Bijna vanaf het begin tot bij Waverveen reed ik achter een clubje mannen die een tochtje gingen maken. Ze reden vrij ongedisciplineerd, maar ja, net in mijn tempo, of een tikkie harder en daardoor prettig om een tijdje achter mee te rijden.
Marcusstraat – Amstel – Ouderkerk – Ronde Hoep Oost – Waver – Wilnis – Wilnisse Zuwe – Bosdijk – Oukoop – Groenlandse Kade – Baambrugge – kanaal – Fort Nigtevegt – Gein – Driemond – Gaasp – Duivendrecht – Marcusstraat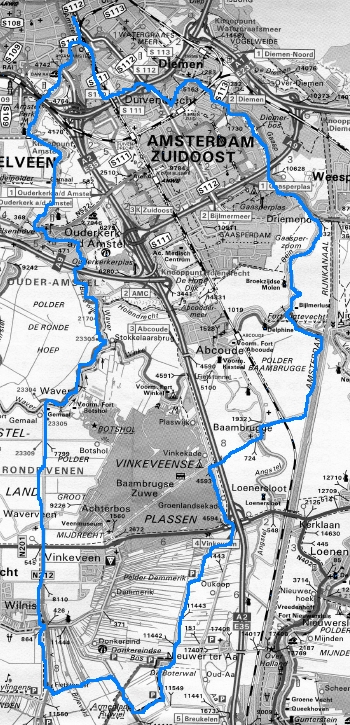 0 Comments
RSS for comments on this post.
sorry, the comment form is closed at this time.